Piya Kashyap & Remy Mansfield, Founders & Directors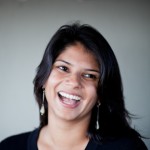 Piya and Remy conceptualized and launched TMS after graduating as English & Creative Writing majors, working with new media production and studying participatory culture and expression at Middlebury College. Under the tutelage of Barbara Ganley, both Piya and Remy developed an understanding of how project-based learning combined with a multi-media skill set can truly empower self-expression, a healthy dose of creative confidence, and a solid foundation of technical skills. Their first jobs entailed creating digital media curriculum for study abroad programs in India and Morocco.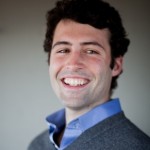 After completing the pilot phase of teaching at schools in Andhra Pradesh in the winter of 2007/ spring of 2008, Piya and Remy structured The Modern Story Fellowship and now lead the registered 501(c)(3) non-profit organization, The Modern Story, from the U.S., returning each year to Hyderabad to welcome new school partnerships and run teacher training orientation for the new cohort of talented digital media instructors. Piya is a high school English teacher who designs courses focused on global English literature and traveled to South Africa multiple times with her students. She currently teaches at The Winsor School in Boston. Remy works with organizations and universities to increase access to high quality education online and off. He is currently working at edX in course design, research, and mobile development, and is a recent graduate of Harvard University's Graduate School of Education in Technology, Innovation & Education.
Dana Anderson, Fellowship Recruitment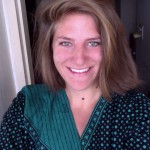 When not in India, Dana Anderson is happiest hiking in the mountains of Colorado, where she was born. Dana's other favorite place is Sydney, Australia, where she graduated from high school and learned to surf. Dana spent her freshman and sophomore years at Lehigh University in Pennsylvania. The highlight of her time there involved working at the United Nations as a representative for a small Indian NGO called Jigyansu Tribal Research Center.
Dana studied journalism and international media at the University of Colorado in Boulder. Her passion for writing and all-consuming fascination with India drove her to focus her studies on these two interests. While at CU, Dana was awarded a grant to research the methods and effects of community radio as a means of empowerment. The grant funded a trip to Andhra Pradesh in the summer of 2011 to observe a station managed by local farmwomen. Dana especially appreciated the educational role of the station, which is helping to change the lives of the children she befriended at a nearby school. Her article about the station was published in Eye See Media magazine.
Upon graduation in 2012, she became a fellow with The Modern Story. She considers the Fellowship to be a pivotal experience in her life! Dana returned to India in the summer of 2013 to work with the India Literacy Project and Mahita NGO, an educational center that offers training and tutoring for young students who were previously forced to drop out of school. Currently, Dana also works for a company called In The Telling, which partners with universities to create transmedia course experiences. She hopes to pursue the passions she developed during her time as a Fellow by obtaining a graduate degree in child rights.
Nelle Owens Dunlap, Creative Direction & Web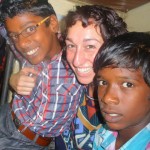 Midwest adventurer Nelle Dunlap crawled out of a cornfield and whizzed through elementary, middle, and high school. Dunlap sunk her teeth into cello performance, theatre production, and graphic design at the University of Iowa, and received her Bachelor of Fine Arts in 2008. In 2011, she hopped a train to Baltimore's Maryland Institute College of Art to earn her Master of Fine Arts in Community Arts. It was after this that her lucky stars twinkled and she became a 2013 TMS Teaching Fellow. In addition to practicing freelance design, Dunlap currently teaches in the Art Department at Appalachian State University in North Carolina.
Throughout and betwixt her academic experiences, Dunlap has developed an art practice grounded in performance and digital technology. Thematically, her work addresses the constructs of mass media in terms of use and ownership, and the changing modes of communication brought about by new technologies.
Dunlap's art-making informs her community organizing and vice versa; she has founded and managed multiple artist collectives, studio spaces, and performance venues. In partner to her in-studio digital work, Dunlap facilitates projects that build others' ability to use media-making tools. This commitment has taken the form of video and web instruction in senior centers, in public schools, and in non-profit community centers; and active involvement in public access and other forms of independent local television.
Dunlap has a penchant for spectacle, a true belief in the power of communal effort, and a commitment to learning and working to make the world a better, fairer place.
Rich Liuzzi, Teacher Training & Partnerships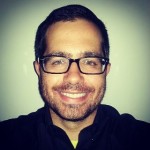 Rich is devoted to developing transformative models for community-based education. As Director of University-Assisted Community Schools and founding Director of Wilson Community School for the Netter Center for Community Partnerships at the University of Pennsylvania, Rich developed community school initiatives in public schools in West Philadelphia, designing and coordinating programs focused on holistic education, experiential learning, strategic partnership development, and parent, family, and community engagement. Prior to working for Penn, Rich served as a Rural Education Development volunteer and Peace Corps Volunteer Leader in the United States Peace Corps in Zambia, working with rural community schools on issues of school administration, community engagement, and the implementation of the interactive radio instruction project, "Learning at Taonga Market." Rich earned his Master's degree in education from the Harvard Graduate School of Education while studying in the Technology, Innovation, and Education program, and served as a Research Assistant in the Lifelong Kindergarten Group at the MIT Media Lab, as a Resident in the Venture Incubation Program at the Harvard Innovation Lab, and as a speaker at the TEDxHGSE conference held in April 2014. He is currently serving as an Education Pioneers Fellow in the Office of Institutional Advancement and Partnerships at Boston Public Schools.