TMS Fellowship Alumni
We recruit dynamic individuals to teach youth media production in a variety of classroom and out-of-school-time programs. Our Fellows desire to be innovative leaders and demonstrate a strong interest in bridging the digital and educational divide on a global level. They are talented media arts educators committed to inclusive education, social justice, community development, and project-based learning and teaching.
Alumni Testimonial
In what still feels like a brilliant stroke of divine intervention, I found out I was chosen to be a TMS Fellow the afternoon of my undergraduate university commencement ceremony...
At that moment in time I wasn't quite sure where I was headed in life with a BA in English and a passion for education and multimedia; however, I now had a starting point and a city: Hyderabad. A few months later I began my work as a TMS Fellow, embarking on a wonderful collaborative journey with my co-Fellow Kara, under Piya and Remy's ever-supportive guidance.
I write with complete sincerity that my experiences with TMS and all that I learned through them laid the critical foundation for both the personal and professional path I have followed in the three years since.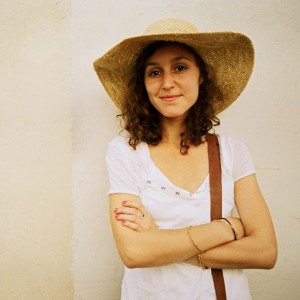 There are many incredible aspects of the Fellowship that provided me with opportunities for growth: I gained confidence in my ability navigate new spaces by mastering Hyderabad's bewildering bus system through trial-and-error with my co-Fellow Kara; I learned how to better step forward, and step back in the delicate dance of creative collaboration; I had the invaluable chance to engage young minds and to test my ability to deliver what they sought; I challenged myself to be as flexible as possible and to improvise in situations I couldn't anticipate or fully control; I was pushed to let my curiosity get the best of me, jumping into new situations and learning an immense amount; I discovered subjects and stories that have since inspired new projects and further inquiry.
I believe that the foundation for all of these brilliant experiences, and what makes the Fellowship so truly unique, is the founders' trust and confidence in the Fellows' ability to design meaningful curricula and to make each classroom their own. Pushed to believe in our own capabilities and to trust our instincts, we put our hearts into our work and accomplished things I will always be proud of.
In the years since I left Hyderabad I've led an eclectic journey that's taken me around the world. However, a continuous thread that runs through it all is that in each new job and location I have called upon my experiences as a TMS Fellow to help me succeed." – Ilana Millner